Lakeside Family Dental Care:
Your Complete Dental Care Solution
The Lakeside Family Dental Care team is committed to: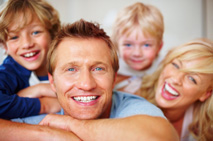 We think you'll find our approach to be unique. We are a team of dedicated and competent general dentists and hygienists devoted to helping you achieve oral and dental health. From your first visit to Lakeside Family Dental Care, your dental health is paramount to us. Our entire team is dedicated to providing you with the best gentle dental care that you deserve. Your smile is crucial to both your physical health and your self-esteem. Clinical research has proven that healthy teeth and gums truly promote a better lifestyle and add years to your life.
At Lakeside Family Dental Care, we care about more than just your teeth; we care about you. We know that no two patients are alike, and we always treat our patients with that in mind. We give dental care on a personal level, where we listen to your concerns and you tell us what you want. In the end, we decide together what is best for you.
From basic cleanings to root canals, we offer a full range of family dental services. Drs. Grothe and Gosen provide dental services using only the latest technology and techniques.
We put quality dental care above all else. We are passionate about delivering superior family dental care. We will professionally and courteously see to your dental needs and always strive to exceed your expectations. Feel free to ask us any questions you might have, whether it's about cleaning, whitening, veneers, crowns, bridges, or anything else.
The Lakeside Family Dental Care team is committed to the following: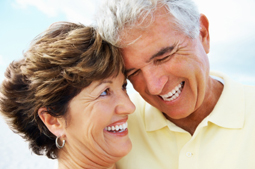 Patients will be treated equally, respectfully, and with compassion.
Patients will be treated in a relaxed, stress-free environment.
We will listen to your concerns.
We will offer different treatment options for you from which you can choose.
We will personalize and customize your treatment.
We use only the best of proven materials, and follow only the best and latest sterilization techniques.
We will address any fears you may have, and perform any work with the utmost concern, with your comfort and well-being in mind.